Back To Our Services
"Garage Door Repair Harrington Park" has built a solid reputation in the area for taking on any type of repair and resolving them efficiently. We are committed to provide top-notch garage door repair service including checking and maintaining garage door cable tracks. Although there are various components in a garage door system that need to work seamlessly, cable tracks play an important role and even a minor glitch can put additional pressure on the other components and ruin the door.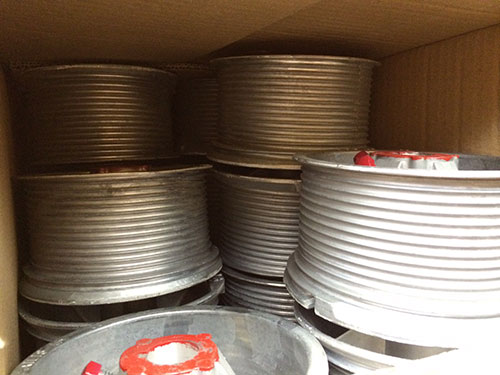 - So here's what we can do in case of a problem with the tracks -
First we try to repair any bent track as they can jam the door or cause it to go off track. If the track is beyond repair then we replace it using the right tools and quality parts. Cables are also likely to cause problems especially if they are broken or loose. We either replace or adjust them so that they move well. In case the cables are snapped, then we replace them immediately, or if they are off the drum, our service personnel put it back and adjust it correctly.
Although cables and tracks can cause problems owing to constant use, it can always be resolved immediately by our expert team. We are available every day of the week in case of emergencies and in most cases offer same day service to our customers. Our qualified staff are dedicated to provide quality service at any time of the day or night. We also stock top quality cables, tracks and other related components so that you get what you pay for. Most importantly our technicians are trained to handle any type of repair or replacement task at home or in a commercial establishment.
If you have heard the door cables snap or suspect any problem with the tracks, give us a call right away.
Back To Our Services